---
And he proves it with another video 😉
Take note that for every 'awesome Mirelin' moment there's an equally large 'retarded Mirelin' moment.
---
His name is Mirelin and he's Russian, fake Russian Latvian.
Wait….. another Latvian?
FUCK       THAT          SHIT
We're not UNICEF, why do we keep supporting 3rd world countries?
---
---
Same as the old medic, Cook the awesome black Welshman.
He had to following to say about playing for FB again:
"It would have been nice if you'd told me my first match as medic in 2 months would be an ETF2L official"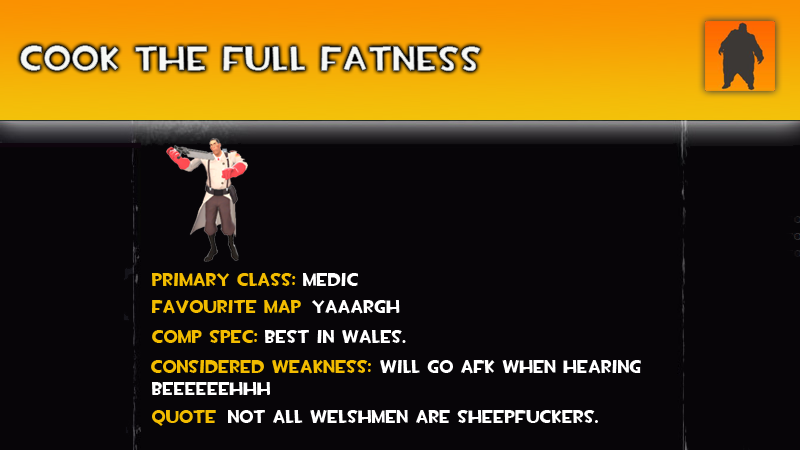 Glad to have you back!
Our previous medic, AnimaL is now playing for FB2, who really don't deserve someone of his caliber.
---